Skip to: site menu | section menu | main content
San Miguel Catholic Church
403 El Camino Real, Socorro, NM 87801 * 575-835-2891
One of the oldest Catholic Church in the United States... Founded 1615

We would like to stay in touch with you by contacting you via email or text message.
Just follow the instructions below and you will be kept informed via email or text message about the events at San Miguel.
Step 1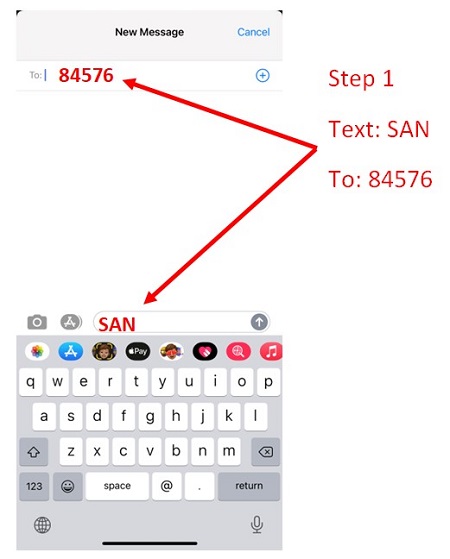 Step 2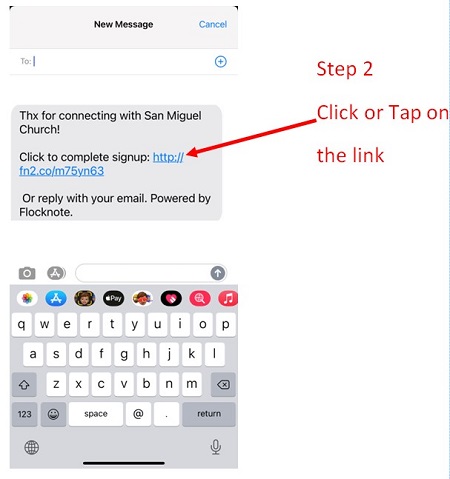 Step 3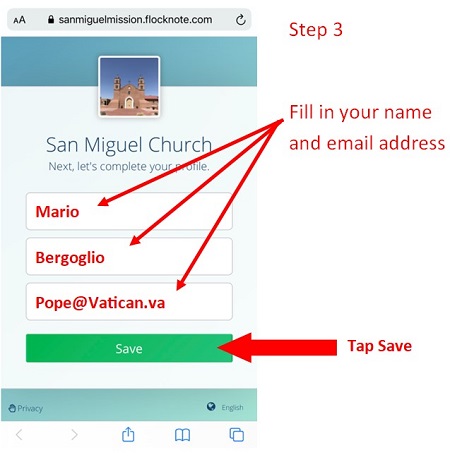 Step 4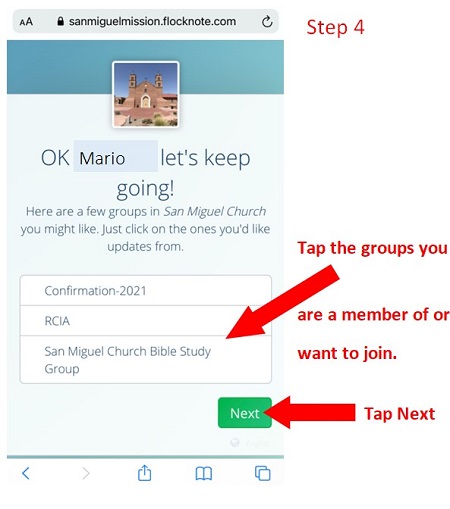 ....and Finally
Go to your email and look for a message from Flocknote.
Open the Message and click to confirm your enrollment.
That's it!!!
Thanks...and we will stay in touch.