Welcome to San Miguel
Welcome to Old San Miguel Mission, the Catholic Church in Socorro, NM.
San Miguel is a vibrant parish in the heart of central New Mexico. Our mission is to strive to bring people closer to God. We, the faith filled members of the Parish and its Missions, part of the Archdiocese of Santa Fe, find strength, unity and grace in the celebration of the Holy Sacrifice of the Mass. As the voices and hands of Jesus in our time, our purpose is to express God's grace by offering Christion Love and Service to each other and to everyone we meet. We reach out to the world in prayer, action and deeds in unity with the Holy Roman Catholic Church.
Announcements
Weekly Contributions
If you are able, please continue to make your weekly contribution to your church. Please click here to contribute.
If you want to Pray
While the church is locked during the day, those wishing to pray can come to the Guadalupe Chapel. The chapel is available from 10AM to 12 Noon and 1:30PM - 4:00PM, weekdays except Wednesday. You must wear a face mask and maintain the usual six feet of distance at all times.
The Guadalupe Chapel is located in the church offices. Please ring the doorbell for entry.
April 18, 2021
The Third Sunday of Easter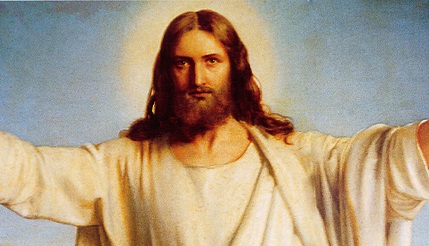 Life in the Church - Bishop Robert Barron
Miracles and Wonders: Motives of Credibility - Brant Pitre - Catholic Productions
Expiation for Our Sins - Brant Pitre - Catholic Productions
Understanding the Scriptures: Scott Hahn Reflects on the Third Sunday of Easter - St. Paul Center
Masses
Currently church attendance for any of the following scheduled services is strictly controlled. The maximum attendance allowed is indicated in the rightmost column of the table below.
Daily Mass is celebrated at 5:30PM, Tuesday, Wednesday, Thursday and Friday
The Anticipatory Mass for Sunday is celebrated Saturday at 5:00PM
Sunday Masses are as follows:
Sunday at 8:00AM at San Miguel Church in Socorro
Sunday at 10:00AM at San Miguel Church in Socorro
Sunday at Noon at St. Mary Magdaline in Magdalena
Masses and Communion Services can also be viewed according to the schedule below. To view a Mass live, click on the link at or before the scheduled time. To see the recorded version of the Mass click on the link after the end of the scheduled mass.
We thank you for your patience as together, we work to prevent the spread of this virus.
Type of Service

Scheduled

For

To

Join

Maximum
allowed in Church

Rosary - Second Sunday of Easter
Saturday, April 10, 2021 at 4:15PM
Click Here
50%
Mass -Second Sunday of Easter (Anticipatory)
Saturday, April 10, 2021 at 5:00PM
Click Here
50%
Mass - Second Sunday of Easter
Sunday, April 11, 2021 at 8:00AM
Click Here
50%
Mass - Second Sunday of Easter
Sunday, April 11, 2021 at 10:00AM
Not Streamed
50%
Mass - Second Sunday of Easter

Sunday, April 11, 2021 at Noon

St. Mary Magdalene Church, Magdalena

Not Streamed
50%
Liturgy of the Word with Distribution of Holy Communion - Monday of Holy Week
Monday, April 12, 2021 at 5:30PM
Click Here
50%
Mass - Tuesday of the Second Week of Easter
Tuesday, April 13, 2021 at 5:30PM
Click Here
50%
Mass - Wednesday of the Second Week of Easter
Wednesday, April 14, 2021 at 5:30PM
Click Here
50%
Mass - Thursday of the Second Week of Easter
Thursday, April 15, 2021 at 6:30PM
Click Here
50%
Mass - Friday of the Second Week of Easter
Friday, April 16, 2021 at 2:00PM
Click Here
50%
Rosary - Third Sunday of Easter
Saturday, April 17, 2021 at 4:15PM
Click Here
50%
Mass -Third Sunday of Easter (Anticipatory)
Saturday, April 17, 2021 at 5:00PM
Click Here
50%
Mass - Third Sunday of Easter
Sunday, April 18, 2021 at 8:00AM
Click Here
50%
Mass - Third Sunday of Easter
Sunday, April 18, 2021 at 10:00AM
Not Streamed
50%
Mass - Third Sunday of Easter

Sunday, April 18, 2021 at Noon

St. Mary Magdalene Church, Magdalena

Not Streamed
50%
Liturgy of the Word with Distribution of Holy Communion - Monday of Holy Week
Monday, April 19, 2021 at 5:30PM
Click Here
50%
Mass - Tuesday of the Second Week of Easter
Tuesday, April 20, 2021 at 5:30PM
Click Here
50%
Mass - Wednesday of the Second Week of Easter
Wednesday, April 21, 2021 at 5:30PM
Click Here
50%
Mass - Thursday of the Second Week of Easter
Thursday, April 22, 2021 at 6:30PM
Click Here
50%
Mass - Friday of the Second Week of Easter
Friday, April 23, 2021 at 2:00PM
Click Here
50%
COVID-19 Information