Welcome to San Miguel
Welcome to Old San Miguel Mission, the Catholic Church in Socorro, NM.
San Miguel is a vibrant parish in the heart of central New Mexico. Our mission is to strive to bring people closer to God. We, the faith filled members of the Parish and its Missions, part of the Archdiocese of Santa Fe, find strength, unity and grace in the celebration of the Holy Sacrifice of the Mass. As the voices and hands of Jesus in our time, our purpose is to express God's grace by offering Christion Love and Service to each other and to everyone we meet. We reach out to the world in prayer, action and deeds in unity with the Holy Roman Catholic Church.
Announcements
New Year's Resolution?
Consider The Bible in a Year podcast.
Each day you will listen along as Fr. Mike Schmitz of Ascension Press read and examines a chapter of the Bible.
You don't have to start on January 1, and you can proceed at your own pace.
For more information and to sign up click here.
If you are on an Android phone and want to listen to the podcast, click here
If you are on an iPhone and want to listen to the podcast, click here
If you are on your PC, click here to listen on Fireside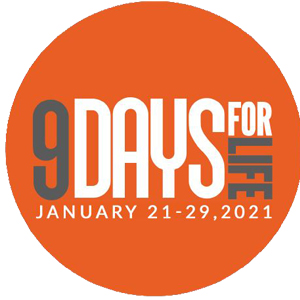 Join thousands of Catholics nationwide
in the annual Respect Life Novena,
9 Days for Life,
from the USCCB Pro-Life Secretariat.
There are two opportunities to participate:
1. Each day's intention is accompanied by a short reflection and suggested actions to help build a culture of life. 9 Days for Life is designed so that Catholics across the nation can unite their prayers for life together. Sign up for daily reflections by clicking here.
2. Here in the Archdiocese of Santa Fe, at 6pm each day of the novena, Archbishop Wester and various parish representatives will be leading the daily novena prayer. To join each day click here.
To view the event flyer click here.
Hosted by the Archdiocese of Santa Fe Office of Social Justice and Respect Life 505-831-8205
LOCAL RESOURCE LIST
FOR WALKING WITH MOM'S IN NEED
The Archdiocese of Santa Fe Office of Social Justice and Respect Life has compiled a list of resources parishes can use to support pregnant Moms in Need.
Please note this list is not an endorsement of any agency or group listed.
We apologize for omission of any program not listed, and we will update as we are able.
Programs which we confirmed offer Spanish speaking services as of publication date are identified with Se habla Español, however, other programs may also offer services in Spanish.
Services provided by the organizations listed are those of the individual organization and are not services provided directly by the Archdiocese of Santa Fe.
The information is available in two formats, alphabetically and by location. The lists are accessible through the following links:
Walking with Moms in Need ASF Resources Alphabetically
Walking with Moms in Need ASF Resources by Location

Pray for Dobbs
The Dobbs case addresses the constitutionality of a 15-week abortion ban passed into law in Mississippi, and it has the potential to overturn Roe v. Wade.
Oral arguments will be held December 1, and a decision is expected in June 2022.
Dobbs v. Jackson Women's Health Organization could help protect millions of pre-born babies and their moms!
Use the following resources to continue the Pray for Dobbs prayer and fasting campaign until the decision (likely in June 2022).
We would like to stay in touch with you by contacting you via email or text message.
Please click here for instructions so you can stay in touch with what's going on at San Miguel.

"But when he comes, the Spirit of truth,
he will guide you to all truth."
John 16:13
Pope Francis Announces Synod 2021 - 2023
What is this all about?
Jesus Christ promised us that the Holy Spirit would guide his Church.
Ancient Christians developed a custom of local leaders coming together to pray and make decisions about matters affecting all the Christian communities in a region. They gathered in the faith that their prayers and discussions would reveal God's will and the way to achieve it.
These acts "coming together" are called Synods. Almost every two years since 1967 bishops from all over the world gather to assist the Bishop of Rome (the Pope) with "providing for the good of the universal Church".
Pope Francis wants to expand this "coming together" or Synodal process to include not just the bishops, men and women religious and consecrated laity, but everyone in the Church, you and me. Pope Francis wants to make the Church more "synodal", more coming together of more of the members of the Church. He wants to come together particularly about the topics of communion, the sharing and exchanging type, not the Eucharist, participation, and mission.
Our bishop, Archbishop Wester has prepared a letter for all of us, introducing the Synod and talking about its goals.
To read the letter, click here, en Español, haga clic aquí
For Archbishop Wester's video announcement click here.
Since we will be asked for our opinion on the topics of communion, participation and mission it is necessary that we should ask the Holy Spirit for promptings and guidance. Click Here (en Español, haga clic aquí) for a prayer that we can use to ask the Holy Spirit for promptings and guidance. This prayer will be prayed during each Mass, and should be prayed at the beginning of any liturgical event, class or meeting.
The Synod has three phases:
Preparatory Phase - Consult with the People of God on the topics of communion, participatoin and mission. The first part of the preparatory phase is the diocesan phase. (we are in this phase, for the roadmap of this phase click here)
Discussion Phase - An assembly of those selected by the Pope meets in Rome to discuss the results of the preparatory phase and make a recommendation on the direction the Church should take. The voting members of the Synod vote on the recommendation. Once approved it is sent to Pope Francis for his approval
Implementation Phase - Bishops worldwide are tasked with implementing the Synod's plan
The links below provide further information. We keep you updated.
Vademecum for the Synod on Synodality - The Official Handbook for Listening and Discernment in Local Churches
Preparatory Document - For a Synodal Church: Communion, Participation, and Mission
October 9, 2021 - Pope Francis on the Synod: The participation of everyone, guided by the Holy Spirit
October 10, 2021 - Pope Francis: Celebrating Synod means walking together on the same road
October 13, 2021 - Cardinal Schönborn: The synodal process asks us to listen, to share, to discern
October 14, 2021 - Cardinal Michael Czerny: The Church is synodal in its very essence and life
Roadmap for the current, diocesan phase (the current phase) of the Synod
Weekly Contributions
Although weekly collection has resumed during Mass, you can continue to make your weekly contribution online. Please click here to contribute.
If you want to Pray
While the church is locked during the day, those wishing to pray can come to the Guadalupe Chapel. The chapel is available from 10AM to 12 Noon and 1:30PM - 4:00PM, weekdays except Wednesday. You must wear a face mask and maintain the usual six feet of distance at all times.
The Guadalupe Chapel is located in the church offices. Please ring the doorbell for entry.
January 23, 2022
Third Sunday in Ordinary Time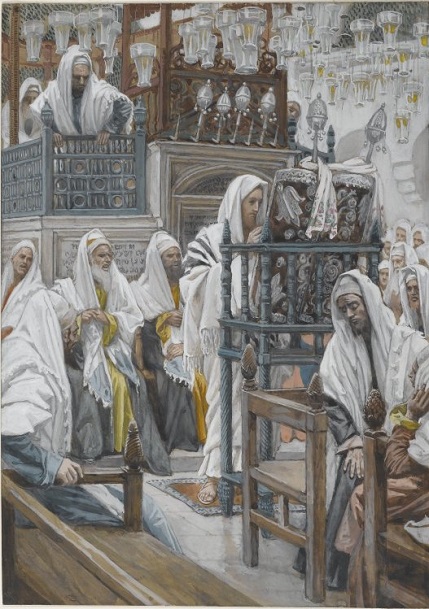 Should We Build Walls Or Bridges - Bishop Robert Barron
New Day Dawns: Scott Hahn Reflects on the Third Sunday in Ordinary Time
Society of Our Lady of the Most Holy Trinity (SOLT) - 3rd Sunday in Ordinary Time - Fr. Brady Williams
The Mystical Body of Christ - Brant Pitre - Catholic Productions
Speaking in Tongues and Building Up the Church - Brant Pitre - Catholic Productions
Masses - To view the Mass schedule including streamed Masses, please click here.
To view all videos on the San Miguel YouTube Channel, please click here.
Streamed Content Schedule
This Week

Scheduled

For

To

Join
The Mass Readings Reviewed for The Third Sunday in Ordinary Time
Available after 12 Noon on Friday, January 21, 2022
Click Here
Mass - Second Sunday in Ordinary Time (Anticipatory)
Saturday, January 22, 2022 at 5:00PM
Click Here

Last Week

To View
The Mass Readings Reviewed for The Second Sunday in Ordinary Time
Available after 12 Noon on Friday, January 14, 2022
Click Here
Mass - Second Sunday in Ordinary Time (Anticipatory)
Saturday, January 15, 2022 at 5:00PM
Click Here
COVID-19 Information